We would like to share some feedback we have received from some satisfied clients, in their own words.
Soliant are the go to subject matter experts for our organization's platform. Working with some technology consultants, I get the feeling their priority is to add billable hours. I've never felt that way with Soliant. Whenever I reach out to Soliant, I'm confident they will use their wealth of knowledge and expertise to ask the right questions and recommend the best solution over just trying to add billable hours. They are a true technology partner for our organization.
Chris Vincent, Dimension Design


I would recommend Soliant cloud service because of their great service and superior set up. I have clients who cannot tolerate down time and Soliant has set up monitoring tools and backups to help us achieve that.
Molly Connolly, Thorsen Consulting, Inc.
On initial contact they spent a generous amount of time in conversation before recommending the right package. They have been able to provide all the technical services and backup support I required.
Andrew Mallison, DataNursery Pty Ltd


The team at Soliant is great to work with! Very smart, very friendly folks, always working hard to make sure their customers are satisfied. Their breadth of knowledge and wealth of experience makes tackling new challenges with them much less intimidating.
Bryn Behrenshausen, Art is Love, LLC
Soliant Consulting, Inc.was very professional and responsive to our needs. Their solution helped us Increase Productivity, Quality & Efficiency. Our goals were met on time and on budget. (A rarity these days) Support post project is also excellent!
Stephen Rawson, R&M International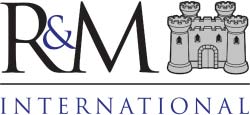 I have been very impressed with Soliant. The staff is extremely knowledgable and have easily answered all of my questions and helped me develop solutions to complex problems. Their level of knowledge is second to none. My cloud service has been top notch. Great performance and support.
Wynn Myers, Absolute Imaging Solutions
Extremely reliable. We could never notice a downtime. Easy communication.
Valentina Nardo, cApStAn Linguistic Quality Control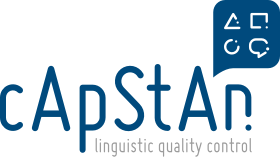 We have had incredible service from Soliant. We found that it was an extremely easy process to migrate our complicated system over from another provider. The personnel at Soliant were all extremely helpful and easy to get in touch with. Once we were up and running, we found that the speed of the service was significantly increased and that the customer service was better than we were used to. We were so impressed with their operation that we decided to move a much more complicated business entity over to Soliant and we have been equally impressed with the performance we've received for that. We highly recommend Soliant Consulting!
Clay Thomas, ProComm Studio Services, Inc.
Soliant has been very quick to respond to all requests and always provide high-quality service. Their team is highly skilled and has the technical know-how to handle everything related to FileMaker Pro. I plan to continue leveraging their expertise and services in the future.
John Rainbolt, Rainbolt & Company, LLC


Everything has been smooth- we have had no issues as a matter of fact, we are fortunate to have our info in the cloud as our internal servers were hacked with a virus but our essential data at Soliant was safe.
Dania Jekel, AANE
Working with Soliant Consulting has been completely worry free. I don't really have a lot to say, as my experience with them has been limited to our system setup .. and once that was complete, maybe two interactions since. I will add that their customer support, when needed, has been extremely quick – with my questions answered, or my problems solved in very short order. I highly recommend Soliant Consulting.
Jay Walton, SunSpots Productions, Inc.


Soliant has taken what was a very complicated set-up and management process and made it easy. They have been nothing but professional and have consistently exceeded my expectations. I am truly appreciative of the care they have for their clients (me!) and their ability to provide solutions to potential problems before they can occur. Soliant is a great partner!
Barry Feil, Feil Management Studios
Super professional, yet down to earth. Make you feel like their most important customer every time, even though you've got tiny project.
Jeremy Verrillo, CIP Solutions, Inc.


They are very knowledgeable and respond quickly to requests.
Pamela Shifrin, Mountainfilm LTD
Soliant has provided the cloud services to our institution in a very professional, thorough, and prompt way. Their service is highly regarded here at our University.
Peter Jones, California Institute of Integral Studies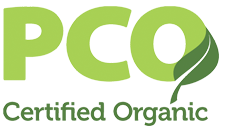 Soliant has been an irreplaceable partner in helping to migrate to and host our infrastructure on AWS over the past 3 years. We have a proprietary set of databases that manage our day to day business…Soliant was able to develop a custom solution for us to host in AWS specific to our needs and delivered a quick and clean migration turnaround. Their AWS solution eliminated many previous issues we had in supporting our customers and internal users, and they continue to support us as a partner to a very high standard to this day. I would absolutely rely on their expertise in working on future AWS solutions.
Garrick McCullough, Pennsylvania Certified Organic
Soliant Consultant is very good at managing FileMaker installations for mid sized companies like ours. They are professional and very knowledgeable. They allow our staff to focus on applications, while they take care of the infrastructure. We had a critical situation last year and the Soliant team worked the weekend to get us back up and running. We have been very pleased with the support and level of professionalism from Soliant.
Kevin Murphy, Renascent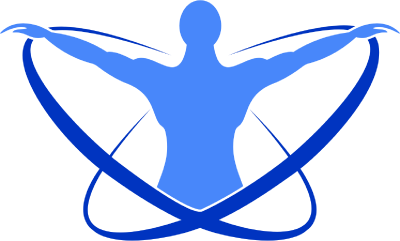 I have been extremely happy with their service and the migration to their platform was easy and trouble free. We have had a couple questions and their service team has fully answered those questions and assisted us in our configuration.
Jeff Mathis, Aptiva Therapy
Soliant has been a great partner. They are super responsive, provide value added at a very reasonable cost. I would quickly recommend them!
Rodrigo Torres, Challenge Day


Thorough, reliable and always meets deadlines. Provides extra service and value beyond original scope of projects.
Darce Weber, Film Finances, Inc.