FileMaker Hosting from Certified Professionals
With the launch of FileMaker 15 also came a new requirement for users — a dedicated server for each license. As a result, FileMaker customers have been scrambling to find a sustainable and affordable way forward for their solution. Our clients have been coming to us in droves, looking for an expert opinion.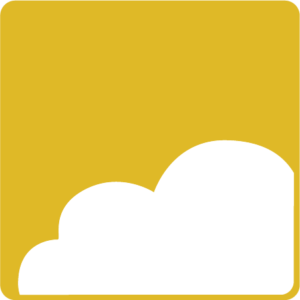 At first, we helped each customer on a one-off basis, but it became clear that if we wanted to keep costs down for our clients, we were going to have to invest in developing a new offering. Soliant.cloud was born.
Soliant.cloud provides simplified yet comprehensive FileMaker hosting by stacking our trusted services on top of the robust capabilities of Amazon Web Services. Our team of expert FileMaker consultants and developers streamlines the server setup, configuration, and migration process. We then provide monthly maintenance to keep clients' solutions running smoothly. Soliant.cloud delivers end-to-end hosting services, so companies can focus completely on their business and leave the server headaches to us.

Comprehensive Server Setup
We manage the entire setup for your server and hosting environment and provide your company with everything it needs, right out of the gate. This includes licensing, configuration, and migration in line with FileMaker and data protection best practices.
Access to FileMaker Experts
When your FileMaker application needs enhancements, you already have a team of experts in place. We save companies time and money through our familiarity with their server.
Consistent Reliable Maintenance
Monthly server checkups ensure your cloud-based server and hosting environment remain secure and updated. Our team actively monitors and optimizes your server when needed, without inconveniencing or worrying you.
Cloud-based FileMaker Hosting
The cloud server environment empowers teams to connect to their data anytime, anywhere, increasing companies' capabilities and productivity. It also allows our team to make maintenance updates and enhancements on the fly, improving your database quickly and efficiently.
Soliant.cloud — Comprehensive FileMaker Hosting
We help companies make the most of their FileMaker investment and worry less about their server and hosting environment.
Server Setup: Our initial fee includes the purchase and development of a server, covering our expert services for setup, migration, and configuration for long-term success.
Monthly Maintenance: Soliant.cloud monthly maintenance includes server monitoring, security upgrades, and regular backups. For this, we charge a monthly routine maintenance fee. We absorb AWS costs to provide comprehensive hosting for our clients and fully focus on providing optimal ongoing server support.
Enhancements: Clients have access to any consulting and development services beyond standard hosting needs, including server and data recovery, for $195 per hour. Because our team will know everything about your FileMaker application, we can save your team time and money on enhancements by cutting out the ramp-up period.
For clients needing specialized hosting needs, we offer discounted hosting upgrade packages.
Support for FileMaker Server 17 Now Available
How to Leverage FileMaker 17's New Capabilities in Soliant.cloud
Pricing Guide & FAQ
Launch Your Comprehensive FileMaker Hosting Today
Contact our team to learn more about Soliant.cloud and how it can transform your FileMaker solution today.