FileMaker Hosting from Certified Professionals
Soliant.cloud
®
delivers a comprehensive and reliable cloud-based deployment for your FileMaker solution. Our expert staff ranges from award-winning FileMaker developers to former FileMaker Inc. Senior Consulting Engineers and Amazon Web Services (AWS) Certified Solutions Architects. We've constructed a platform specifically for FileMaker deployments in real-world production implementations.
As the FileMaker platform continues to evolve, solutions built on it must support a more agile workplace from the desktop to the mobile user. They must integrate with other web services, deliver accessibility worldwide, and emphasize security.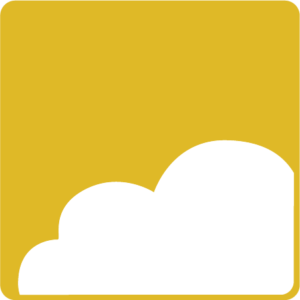 Your solution's infrastructure, connectivity, and security are as important as its design. At Soliant.cloud, we have intimate knowledge of the varying environments of FileMaker solutions. This allows us to better troubleshoot, monitor, and extend the platform to take advantage of applicable FileMaker hosting services within AWS.
Soliant.cloud stacks our trusted FileMaker consulting services on the robust capabilities of AWS. We streamline the cloud onboarding process, custom instance and environment configurations, security, and connectivity. Our team then provides maintenance for your specific cloud instance(s).
We constantly evolve the Soliant.cloud architecture to deliver comprehensive FileMaker hosting services.

I have been very impressed with Soliant. The staff is extremely knowledgable and have easily answered all of my questions and helped me develop solutions to complex problems. Their level of knowledge is second to none. My cloud service has been top notch. Great performance and support.
Wynn Myers, Absolute Imaging Solutions

Comprehensive Server Setup
Our team manages the entire setup for your server and hosting environment to provide a complete end-to-end solution. We thoroughly vet and configure each instance with FileMaker solutions at the center.
Our team provides comprehensive infrastructures to deliver a reliable, extensible and secure platform.
Access to FileMaker Experts
When your application needs enhancements, you have access to our FileMaker-certified developers.
We'll have familiarity with your solution's infrastructure and underlying environment. This allows us to quickly diagnose and design necessary coding and infrastructure changes. Each Soliant.cloud instance includes diagnostic tools to assist our FileMaker hosting team at a moment's notice.
Consistent Reliable Maintenance
Soliant Consulting understands the importance of reliable and consistent monitoring and maintenance. We provide real-time monitoring that produces actionable data for better environment maintenance.
We leverage AWS and proprietary-developed systems to control your hosting costs. We regularly monitor specific services to deploy updates and enhancements automatically when necessary.
Cloud-based FileMaker Hosting
Recent studies suggest that 65%-85% of SMBs will leverage cloud services within the next few years.
When navigating the complexities of cloud computing for your solution, partnering with a FileMaker hosting expert makes a crucial difference.
We have built a platform to help you successfully bridge this evolution and leverage for years to come.
Custom Domain Names
Our customers have the option of using a domain name provided by us at no additional cost or bringing their own custom domain name to use with their new instance. Using a custom domain name will require extra effort to configure on the instance, but is a feature many customers require for their enterprise-level applications running on our servers.
Support for FileMaker Server 18 Now Available
We're helping clients leverage FileMaker 18's new capabilities in Soliant.cloud. Want to update your server?
Launch Your Comprehensive FileMaker Hosting Today
Contact our team to learn more about Soliant.cloud and how it can transform your FileMaker solution today.