FileMaker Hosting from Certified Professionals
Soliant.cloud hosting was designed to compliment our consulting services in order to deliver a comprehensive and reliable cloud based deployment offering without sacrificing functionality and extensibility. Our expert staff, ranging from award winning FileMaker developers, former FileMaker Inc. Senior Consulting Engineers, and Amazon Web Services (AWS) Certified Solutions Architects collaborated to construct a platform as a service that is specifically crafted for FileMaker application deployments in real-world production implementations.
As the FileMaker platforms continues to evolve, the solutions built on it are required to support a more agile workplace from the desktop to the mobile user, integrate with multiple web services, be easily accessible worldwide, and deliver with a emphasis on securing the data.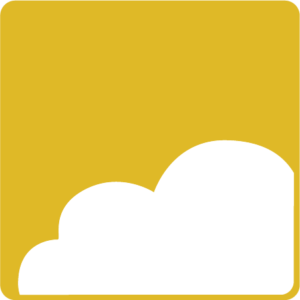 Having the right infrastructure, connectivity, and security behind it plays as important of a role as the design of the solution itself. With the investment we have made in Soliant.cloud we have intimate knowledge of the ecosphere our clients our operating in. This allows us to better troubleshoot, monitor, as well as extend the platform to take advantage of applicable services within the AWS environment.
Soliant.cloud provides a simplified yet comprehensive FileMaker hosting by stacking our trusted services on top of the robust capabilities of Amazon Web Services. Our team of experts streamlines the cloud on boarding process, custom instance and environment configurations, security, and connectivity. We then provide maintenance for your specific cloud instance(s) and routinely evolve the Soliant.cloud architecture within the AWS environment.

Comprehensive Server Setup
We manage the entire setup for your server and hosting environment to provide a complete end-to-end solution.
Each instance has been throughly vetted and configured specifically with FileMaker solutions at the center.
We have done our due diligence to provide the most comprehensive build and infrastructure congruent to a reliable, extensible and secure platform.
Access to FileMaker Experts
When your application needs enhancements While hosting your application on Soliant.cloud you have access to our team of FileMaker Certified developers.
We have found that having intimate knowledge of the infrastructure as well as fast and reliable access to the solution and the underlying environment, we able able to quickly diagnose and design either coding or infrastructure changes. Each Soliant.cloud instance is equipped with a full set of diagnostic tools preconfigured to assist our development and AWS administration team at a moments notice.
Consistent Reliable Maintenance
Soliant understands the importance of reliable and consistent monitoring and maintenance. We have invested in the Soliant.cloud infrastructure to provide real-time monitoring that produces actionable data which allows us to maintain our environment as it grows.
We leverage multiple AWS and proprietary developed systems that allow us to be proactive in controlling costs, deploying OS, application, and driver updates. We constantly monitor specific services for status and automatically take actions to rectify and send notifications.
Cloud-based FileMaker Hosting
Recent studies suggest that anywhere between 65%-85% of SMBs will be leveraging cloud services in some capacity with the next few years.
If FileMaker is a part of your ecosystem we urge you to consider working with an industry expert who knows FileMaker and navigating the complexities of cloud computing.
Our sincerest desire is to help you be successful by helping you bridge this evolution. We feel strongly that we have built a platform we and our clients can leverage for years to come.
Support for FileMaker Server 17 Now Available
How to Leverage FileMaker 17's New Capabilities in Soliant.cloud
Launch Your Comprehensive FileMaker Hosting Today
Contact our team to learn more about Soliant.cloud and how it can transform your FileMaker solution today.